July 07 2019
Tiketly: Time to Discover Things to Do Near Me!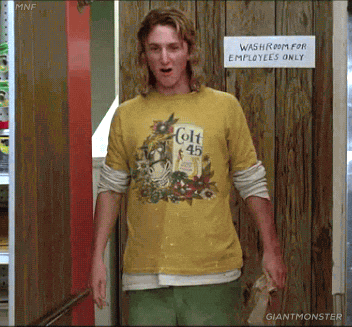 exactly nearby attractions
Tiketly is now the world's newest marketplace where you can both create and find new things to do exactly in your place. With a variety of cool, trendy offerings, you will have the best chance to find and experience new things, new experiences, pop-up shops, on-demand classes. Plus! You can grab the opportunity to host your dream events. Tiketly is convenient, a popular destination to discover and try new things and enjoy new experiences nearest your location. It makes it easier for you to search for the latest things, experiences, events, or even courses you will love. So, every time that you ask for "things to do near me," simply head your way to Tiketly and you will discover a comprehensive selection of popular experiences nearby.
Start Living and Enjoying Your Best Life
With Tiketly, you can explore a wide variety of categories, including music, arts, parties, business, classes, sports, and wellness. Also, the selling and booking of tickets are straightforward and convenient. From pop-up dinners to photography or music classes to conventions and festivals, there is no way for you not to enjoy life experience within your area. Tiketly will help you experience different events that can change the way you enjoy your life.
Find Perfect Events and Places to Leverage Fun and Excitement
Regardless of the city you live, Tiketly will help find the perfect events or places where you have complete fun and excitement. From winters to summer months, Tiketly offers a complete list of the latest happenings in your area. Whether you are looking for indoor or outdoor activities, there is always an ideal event or place for you. Music, pop-up food destinations, movies, and more, just name it, and you will end up with the things you love to do.
Stay Updated with the Latest Happenings Nearby
Do not miss the chance to know the latest happening near your area. Tiketly will help you stay updated with all the exciting things to do nearby. When there is an upcoming pop-up bar or holiday concert a corner near you, Tiketly will immediately let you know about it. So, you can invite your family and friends to have fun. If you are into food and drink trends, do not hesitate to rely on Tiketly and you will find an overwhelming list that can satisfy your cravings. From regular days up to weekends, you can find events and other activities that will suit your schedule and budget. Furthermore, if you wish you experience discounted events, Tiketly can make it happen for you. Just browse for the upcoming events, and you will find the perfect one that will let both save money and enjoy. At Tiketly, fun, excitement, and enjoyment are limitless with the wide array of things to do nearby. Simply search for the category you love to do and book a ticket to join an event to discover new things.
Say goodbye to boredom and welcome new experiences right exactly your area. Book tickets at Tiketly now!
other articles